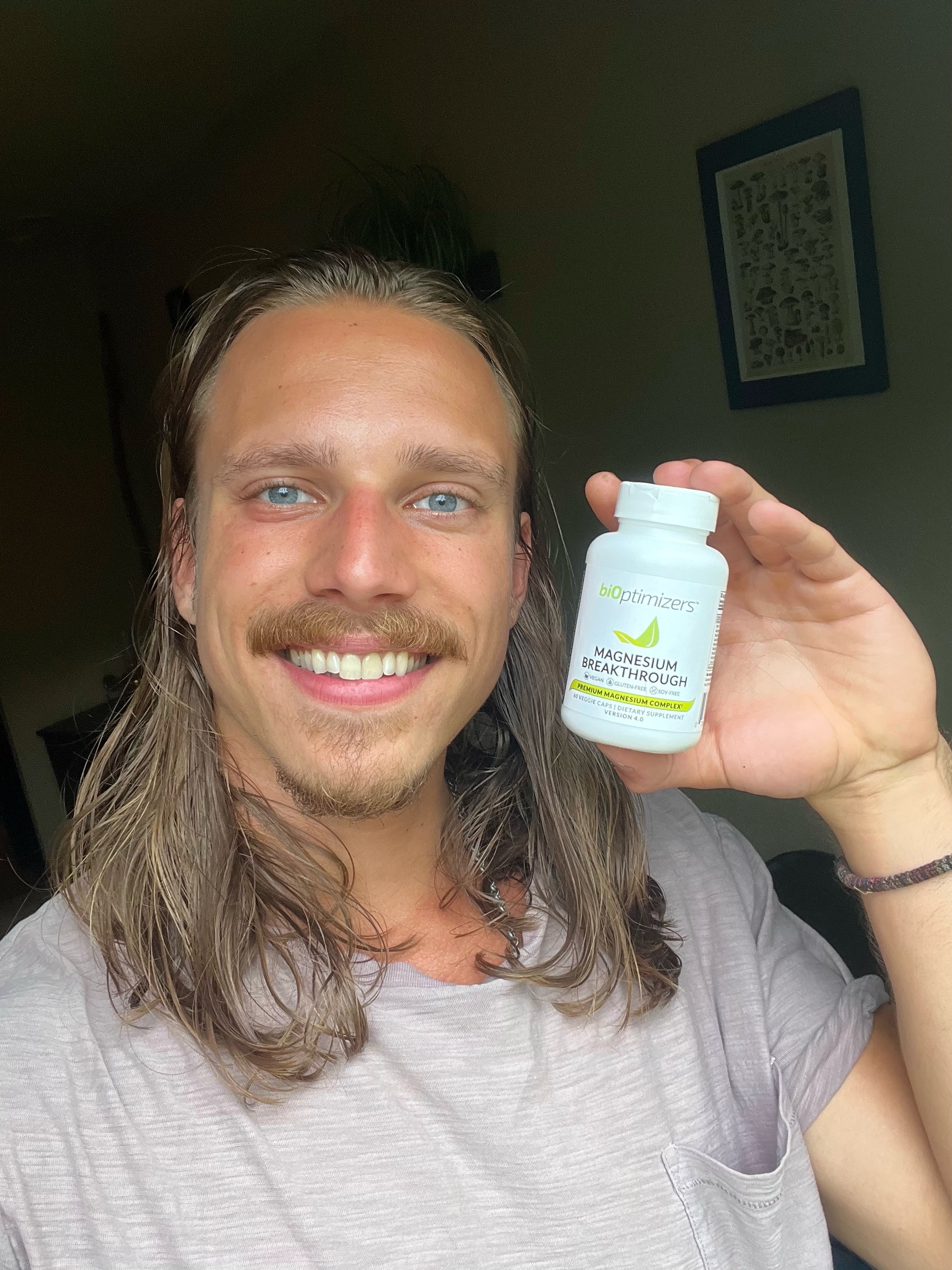 Christian V. C.
I love Magnesium Breakthrough because it's the only magnesium complex on the market that hits all the nails on the head with cofactors for maximum absorption (which you can truly FEEL!) and all 7 major forms to fill in those biochemical gaps! I take Magnesium Breakthrough daily as a non-negotiable for my testosterone, energy and nervous system support!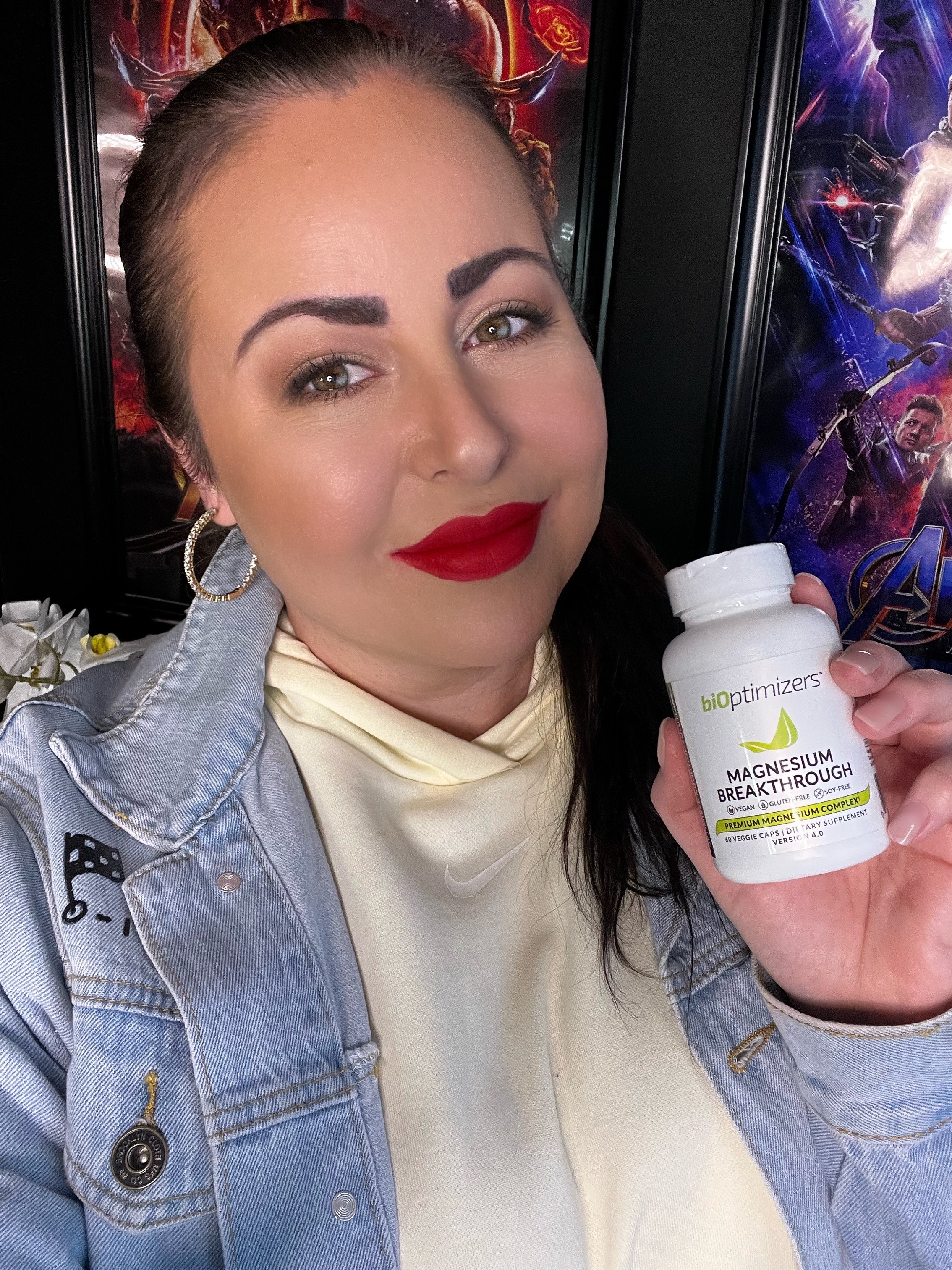 Abbie K.
With my day to day stress, it was impossible to get a good night's rest, until I started using magnesium breakthrough. Hadn't woken up feeling that refreshed and well rested in YEARS!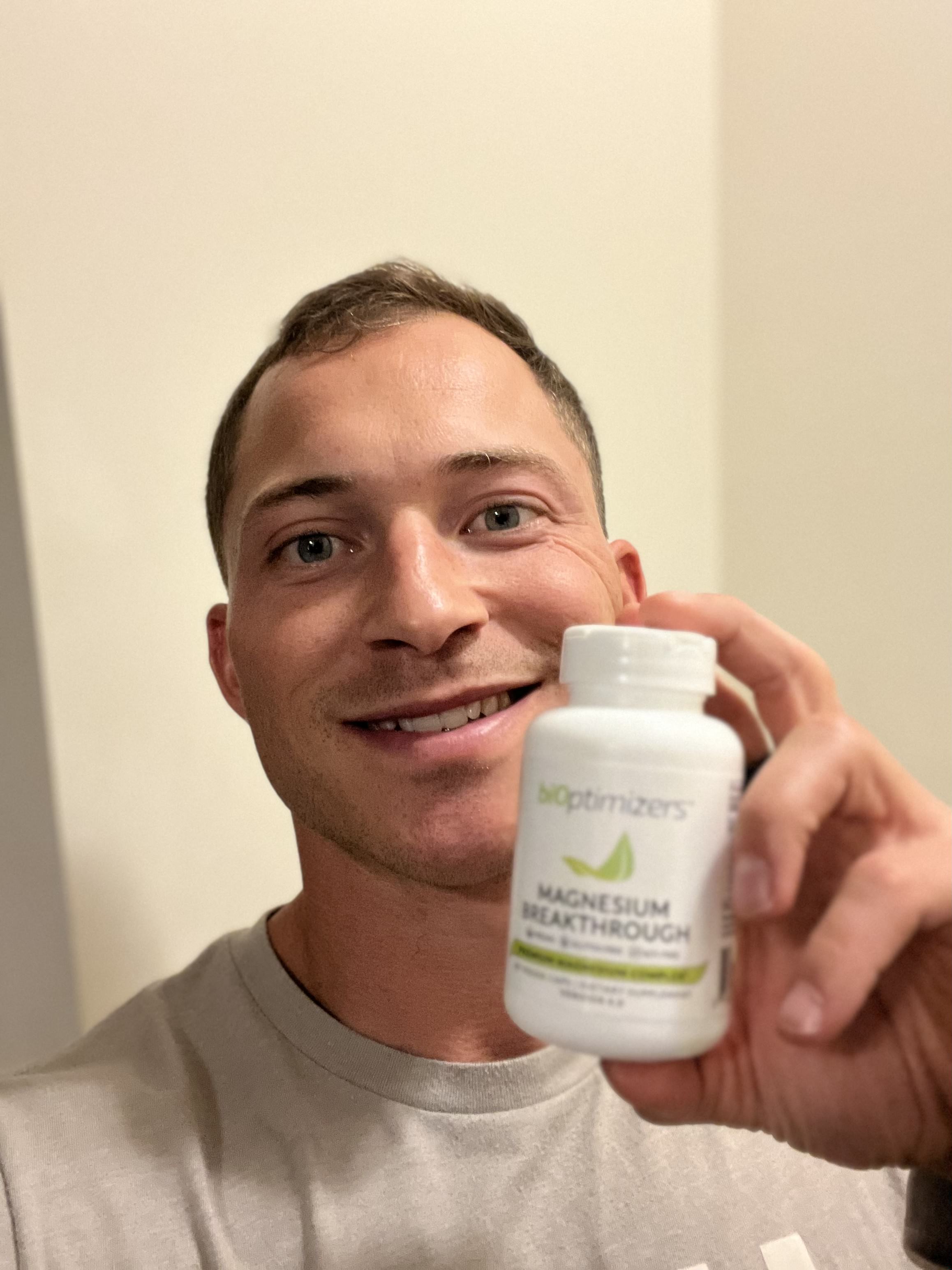 Patrick S.
For me, Mag Breakthrough is the ultimate sleep and recovery hack. The relaxation it provides me results in deep sleep so I wake up feeling refreshed and ready to crush each day!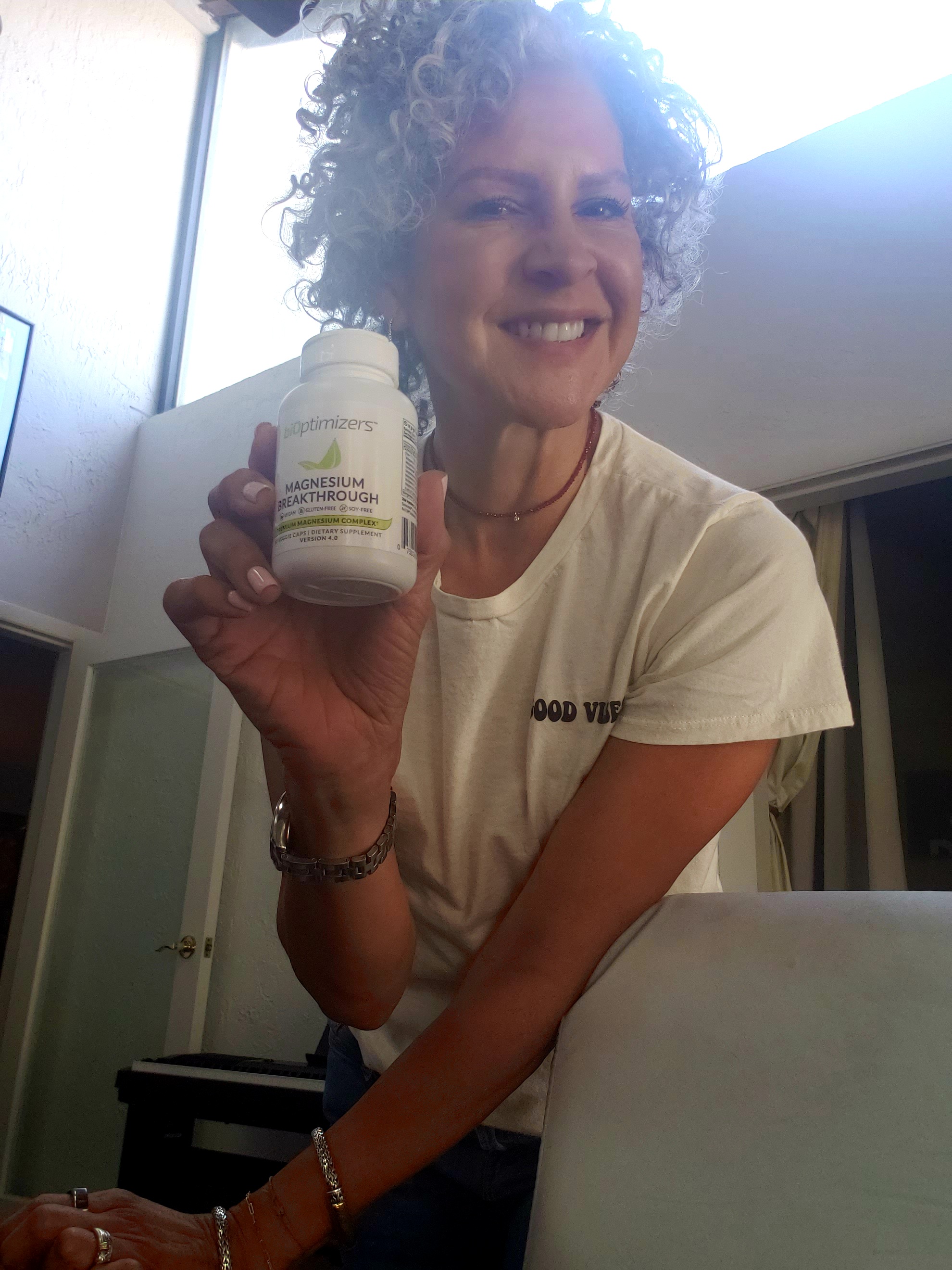 Carla J.
All the Magnesium I need in a bottle... for better sleep, bones and more calmness.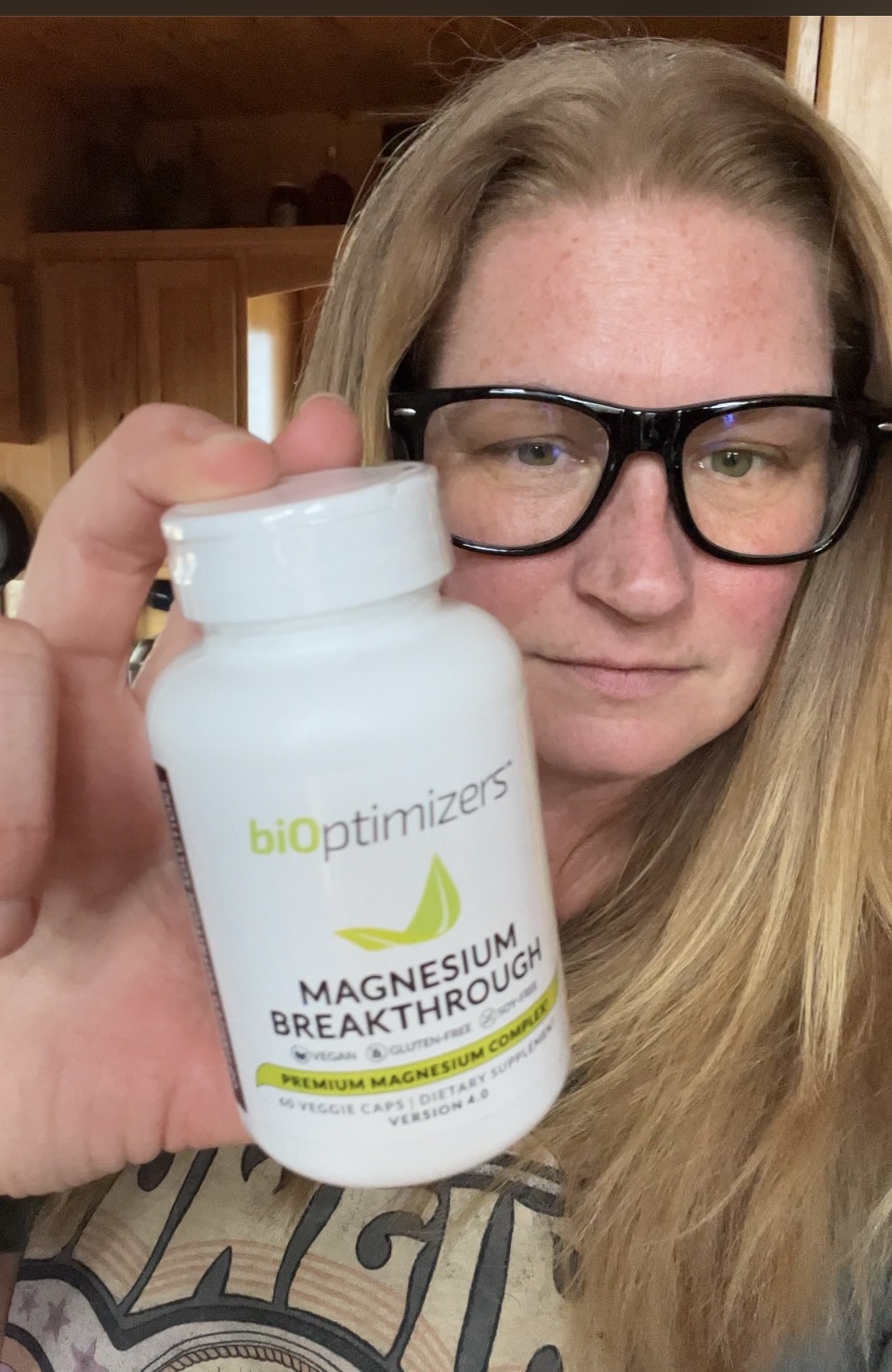 Brooke T.
I don't know what I'd do without Magnesium Breakthrough from Bioptomizers! It's my secret weapon for settling down in the evenings and getting a good nights sleep. I also love being able to take one in the morning before my coffee to lessen the effects of caffeine first thing in the morning!!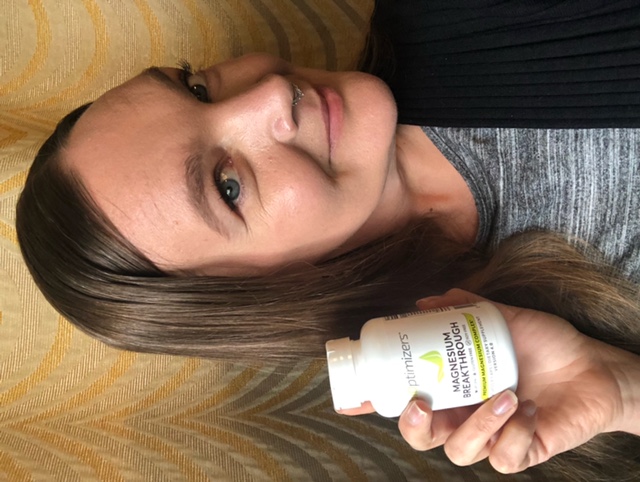 Aleah C.
Magnesium Breakthrough is such an important part of my bedtime routine. I take it a half hour before bedtime and it really calms me and helps me sleep through the night. My stress levels have decreased and it has also made me more regular with going to the bathroom. It's a must have supplement for me!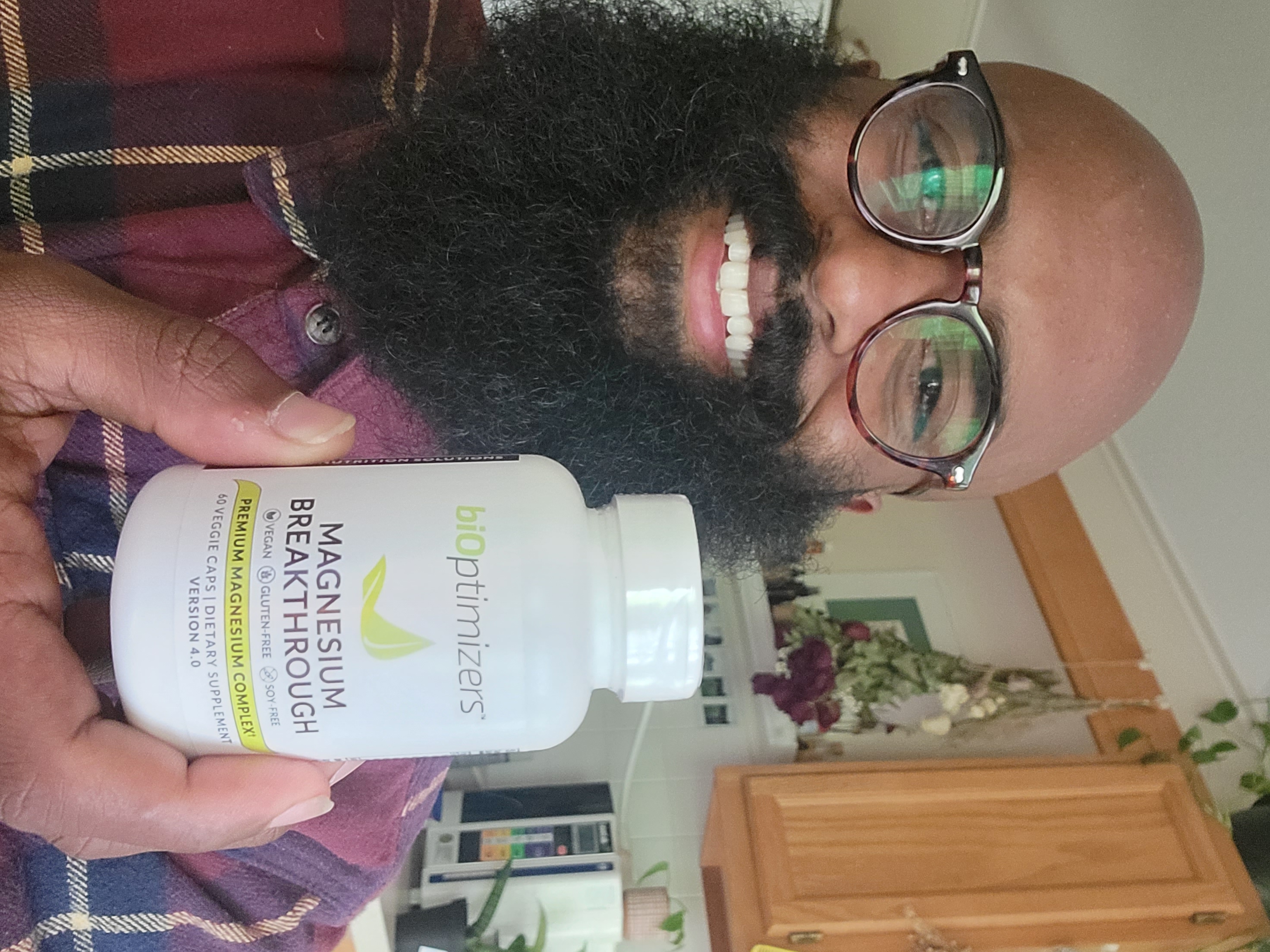 Brandyn T.
Since incorporating magnesium breakthrough into my daily routine, I have been able to achieve a more restful and rejuvenating sleep each night.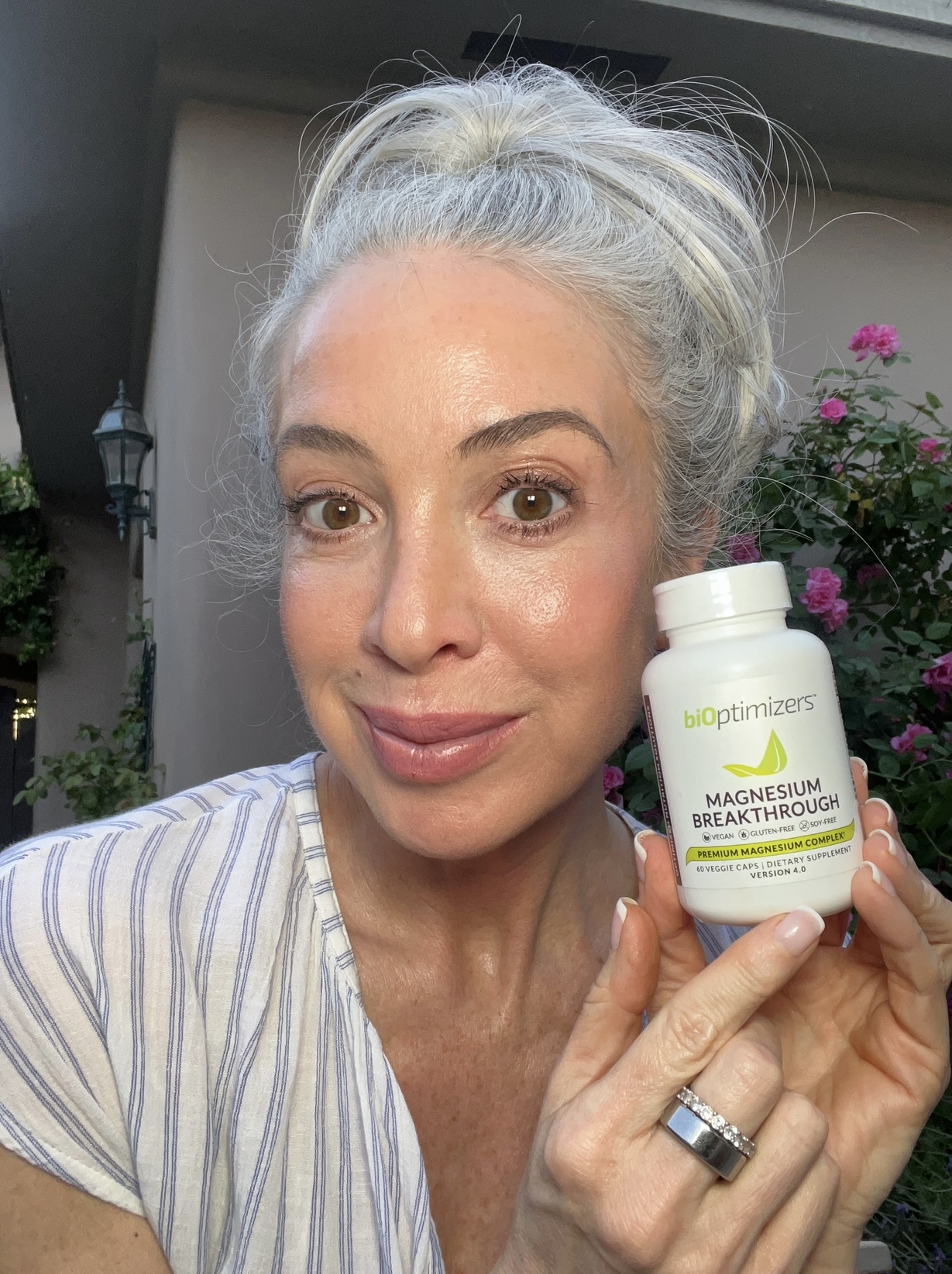 Vanessa H.
Magnesium breakthrough has been a game changer for my sleep. Both my daughters and I take three capsules about an hour before bed, and it is literally like magic, it calms the brain , calms my body for a much more restful night sleep.The fact that it has so many different types of magnesium for all areas of the body, I am convinced this is why it works so unbelievably well versus just taking a single type of magnesium supplement.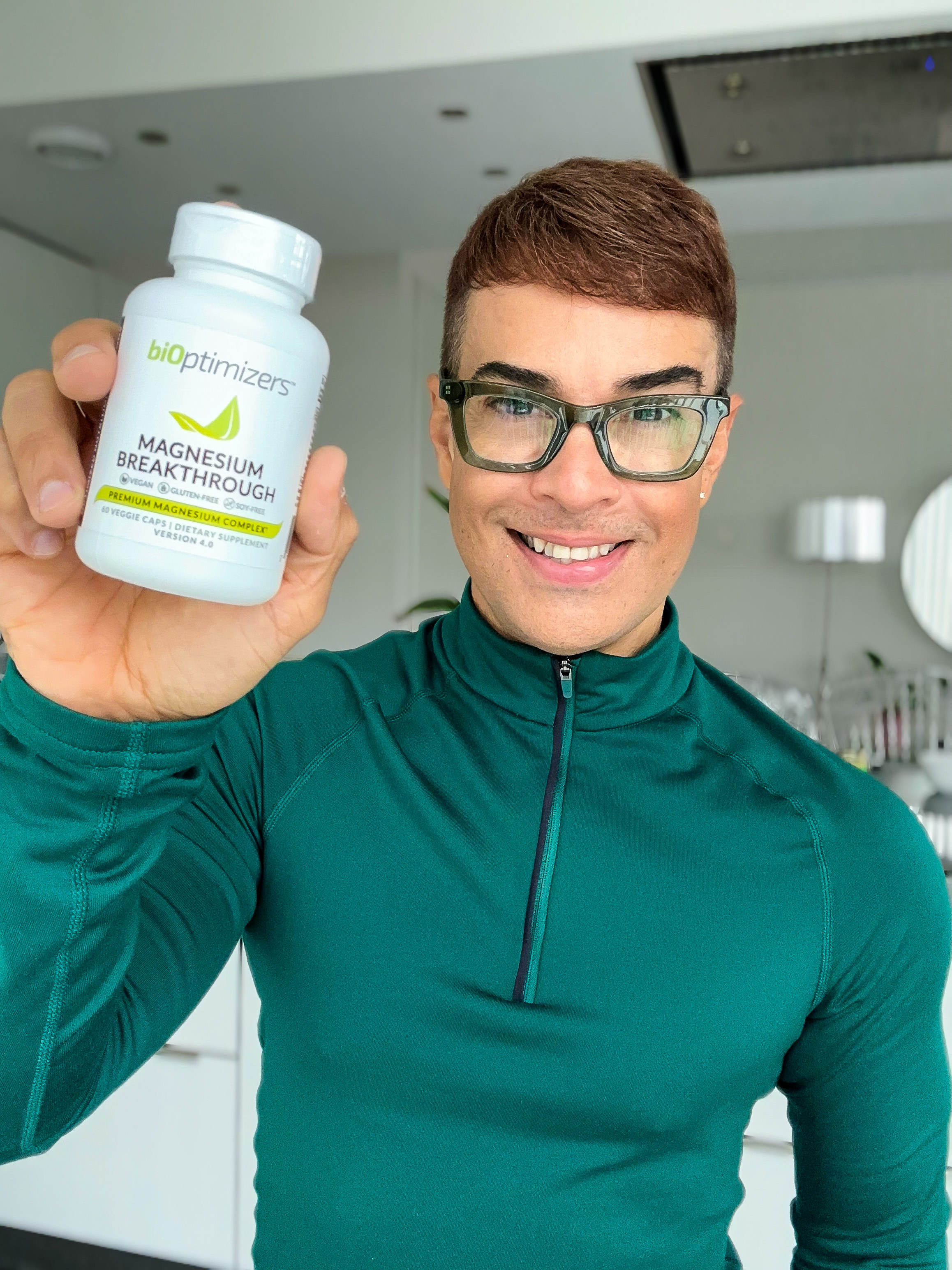 Edson B.
I can say that according to my experience after I started using Magnesium Breakthrough the quality of my sleep has improved, my level of stress has decreased a lot and I wake up everyday with more energy. I've also felt calmer.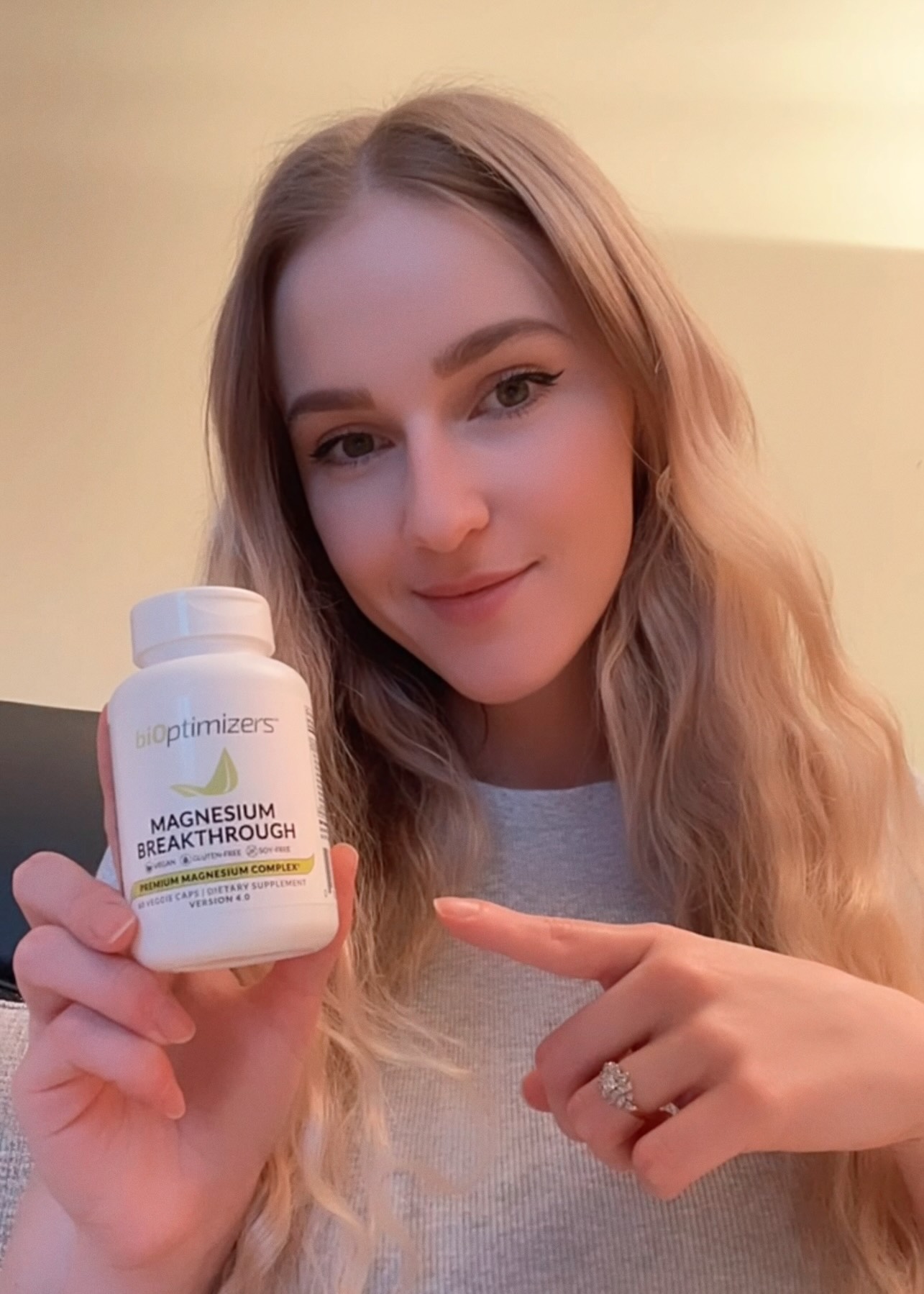 Claudia M.
I love Magnesium Breakthrough because it helps me feel relaxed on-demand at any time of the day, on top of helping me fall asleep quicker and deeper.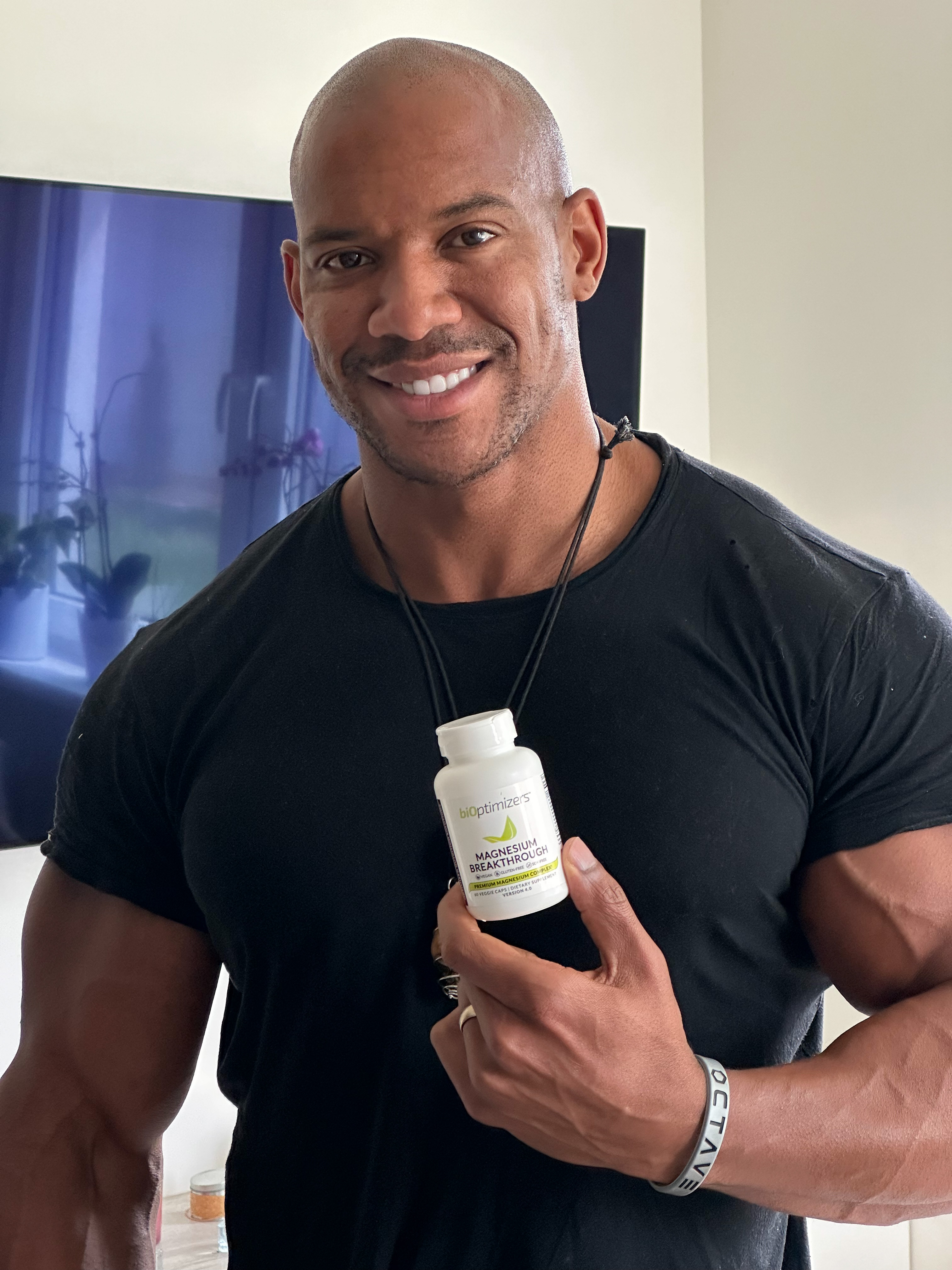 Roger S.
Magnesium improved my sleep quality, overall sense of calmness and recovery levels.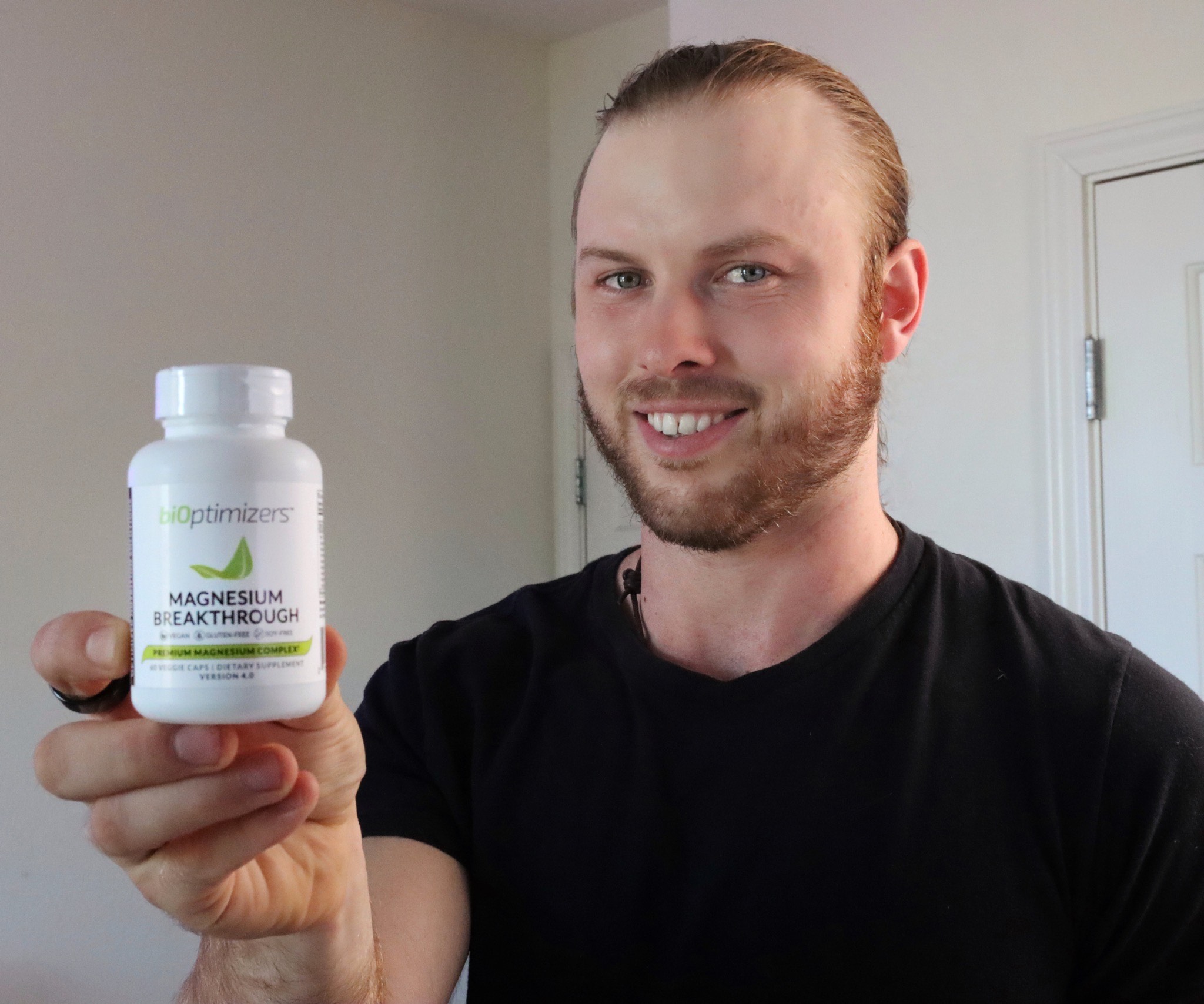 Nick U.
Almost every day for the last decade, I've taken multiple forms of magnesium. Each form is uptaken by different tissues and has unique benefits. I've replaced my 5 terrible tasting raw powders with the bioavailable, convenient, and bioharmonous Mag Breakthrough.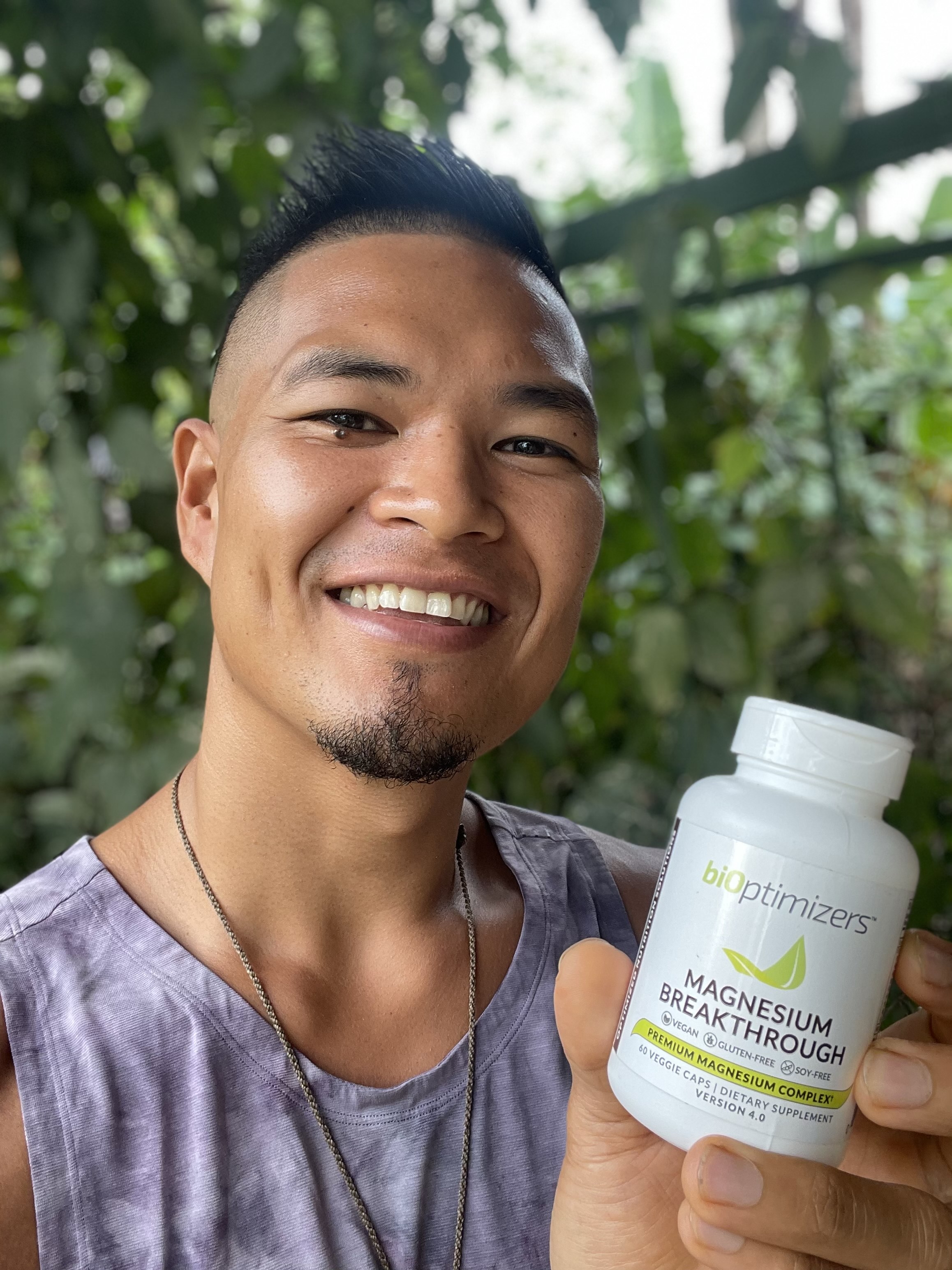 Angelito M.
I have the best sleep when taking two magnesium breakthroughs before bed. I notice the difference in my recovery the next morning, especially after harder exercise days!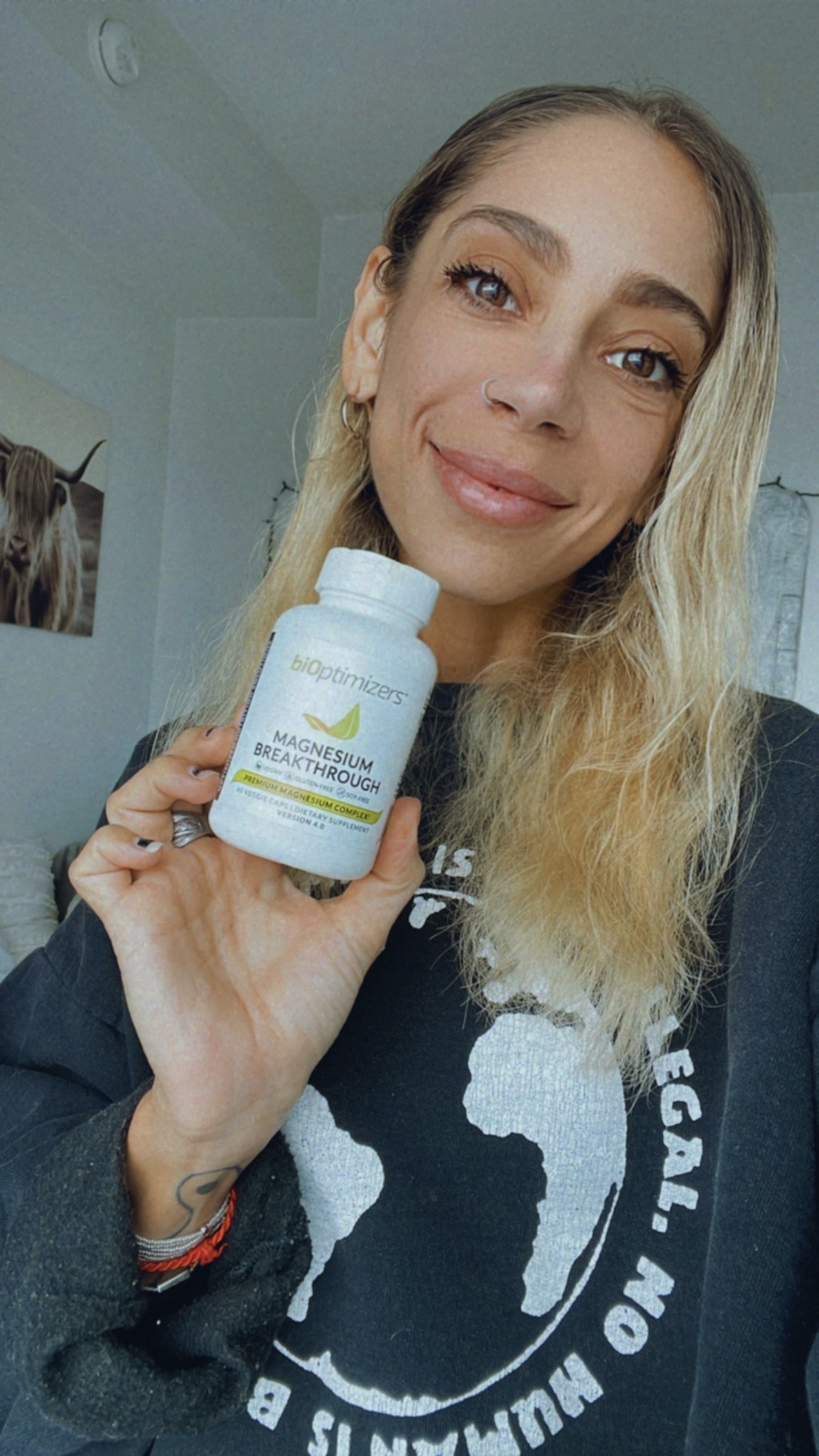 Gabrielle C.
I absolutely love the magnesium breakthrough! It's been helping my body get in a more relaxed state and helps my sleep quality. I love how it has a full spectrum of magnesium, and it also is great for muscle recovery.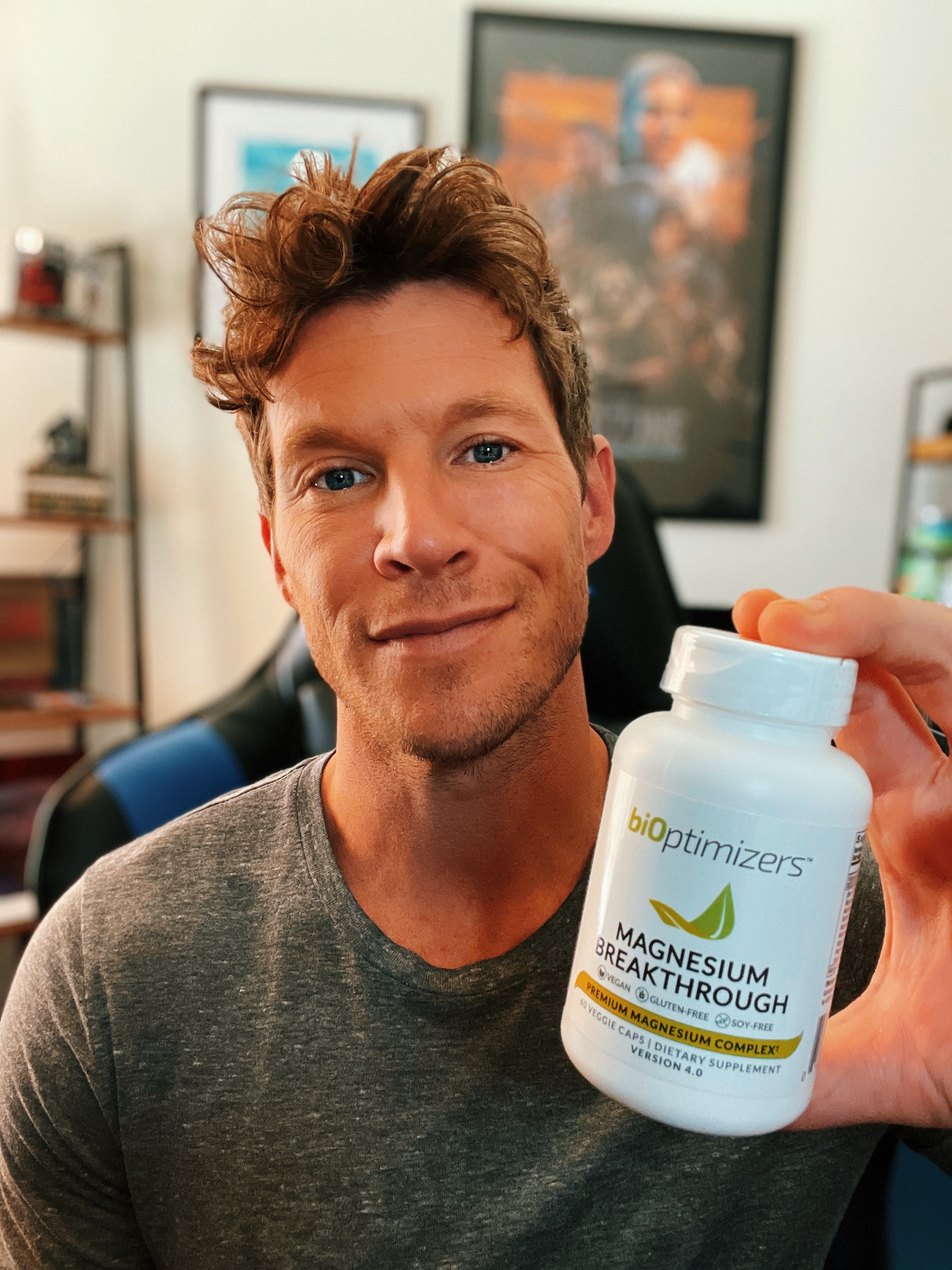 Chad C.
Who doesn't like to sleep like a baby and take the stressful edge off a day full of hustle? Magnesium Breakthrough gets the job done and more!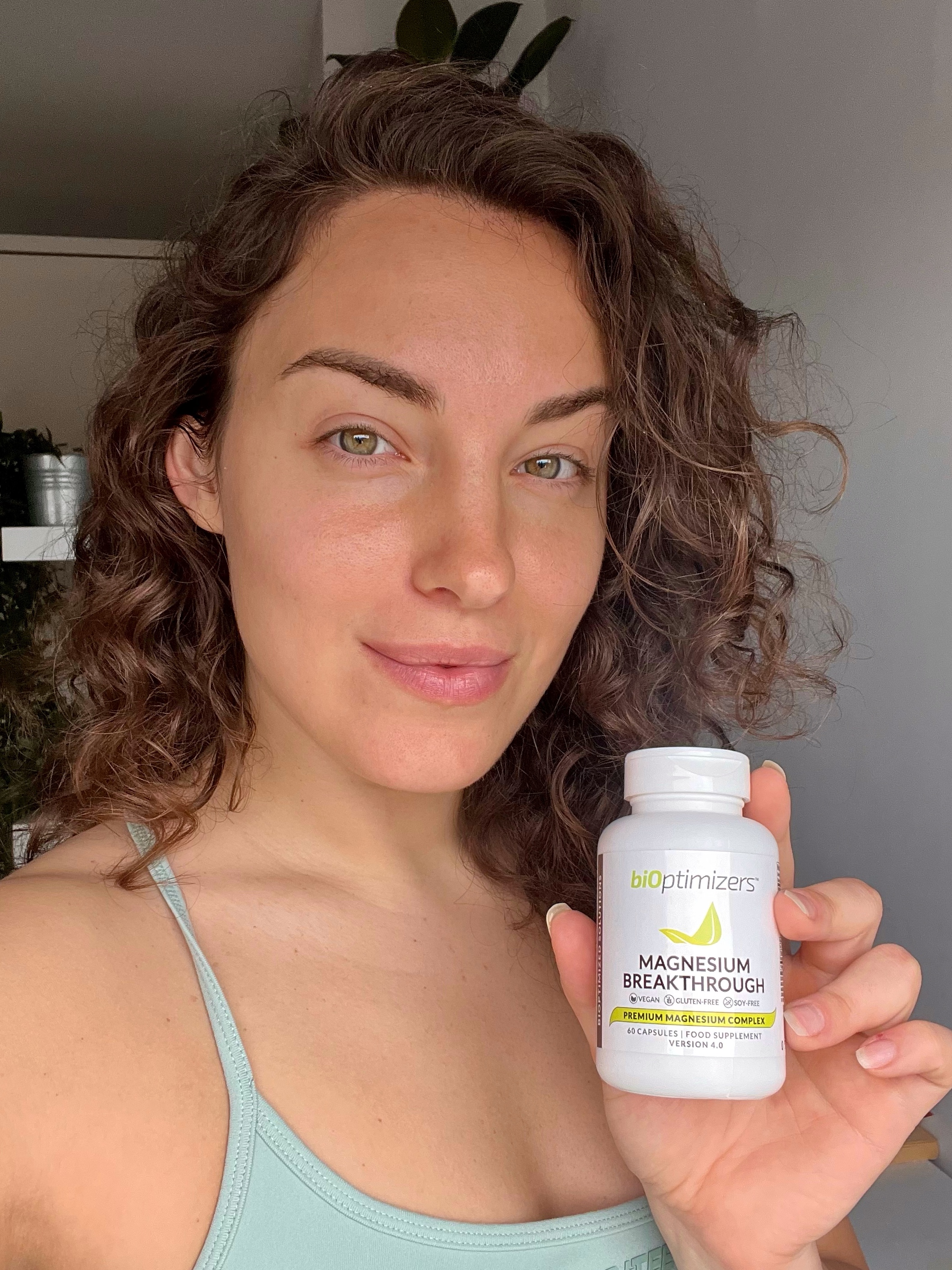 Sabine K.
Irreplaceable supplement for sleep and Breathwork. Best support for my nervous system after a long breathe or before bed.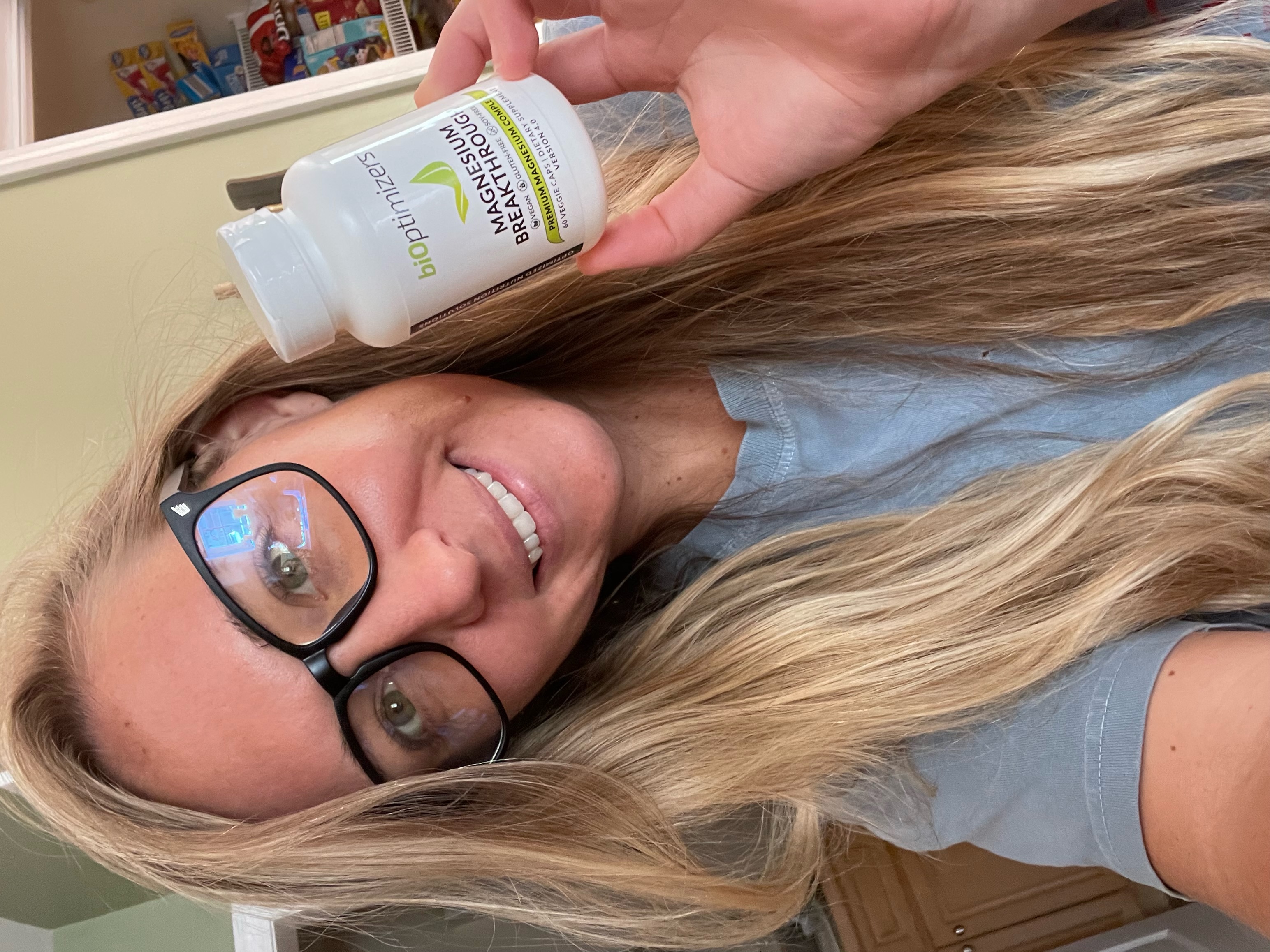 Brianna P.
I love magnesium breakthrough because it contains all forms of magnesium so that I don't have to buy each one individually, not only that but it optimizes absorption, overall being a top quality product.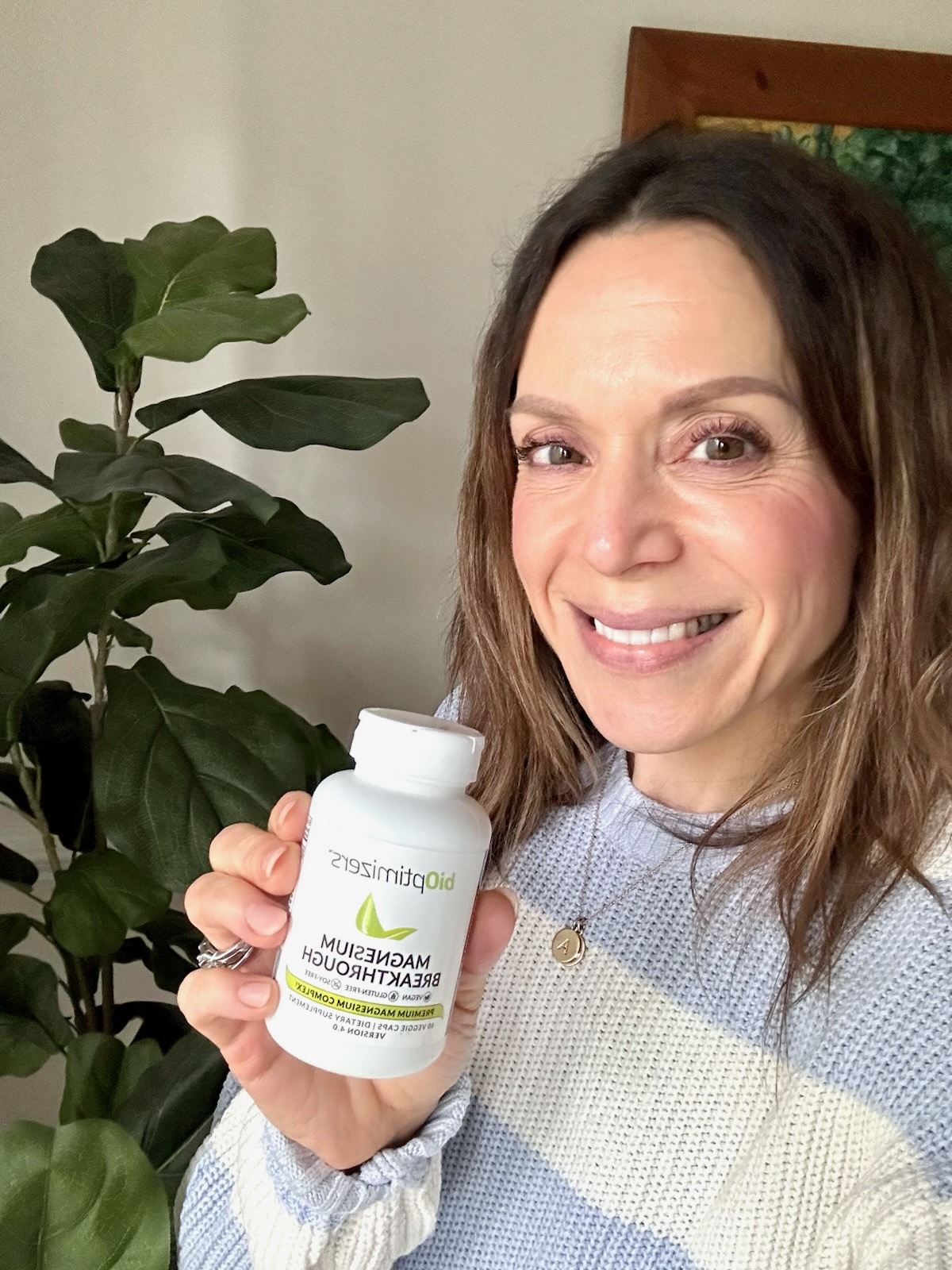 Laura S.
I LOVE the way this product helps support me in getting 8 hours of deep sleep, recovery from the Boston marathon training and race, as well as gives me an overall feeling of calm.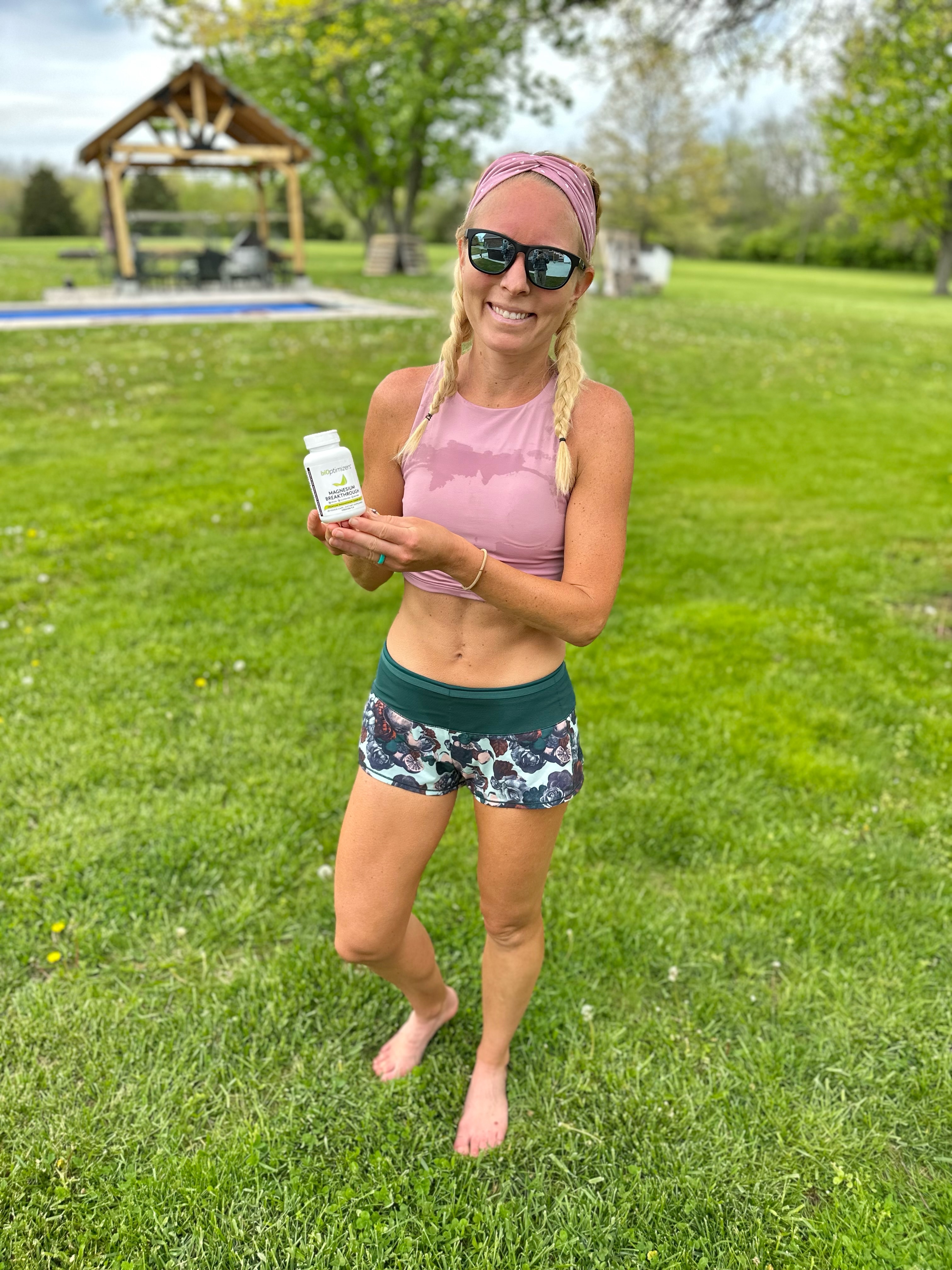 Kelly F.
As a marathon runner, quality sleep is essential to my training. This is the best magnesium out there and I take it every night before bed to get the best sleep!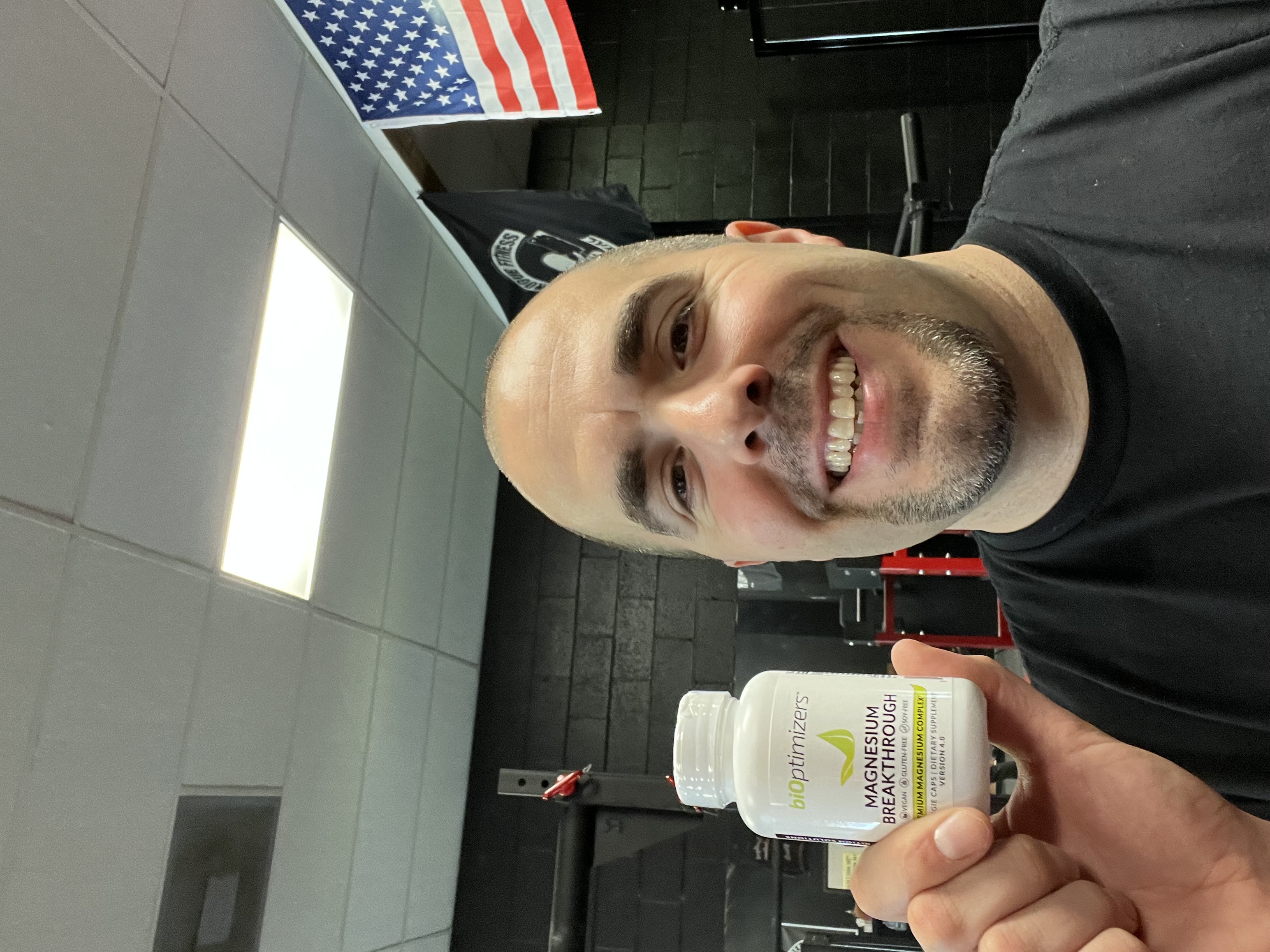 Kenneth P.
My name is Ken Poucket and my favorite Bioptimizers product is Magnesium Breakthrough. I train hard in the gym, and Magnesium Breakthrough helps me with my recovery by ensuring that I get to sleep, and stay asleep.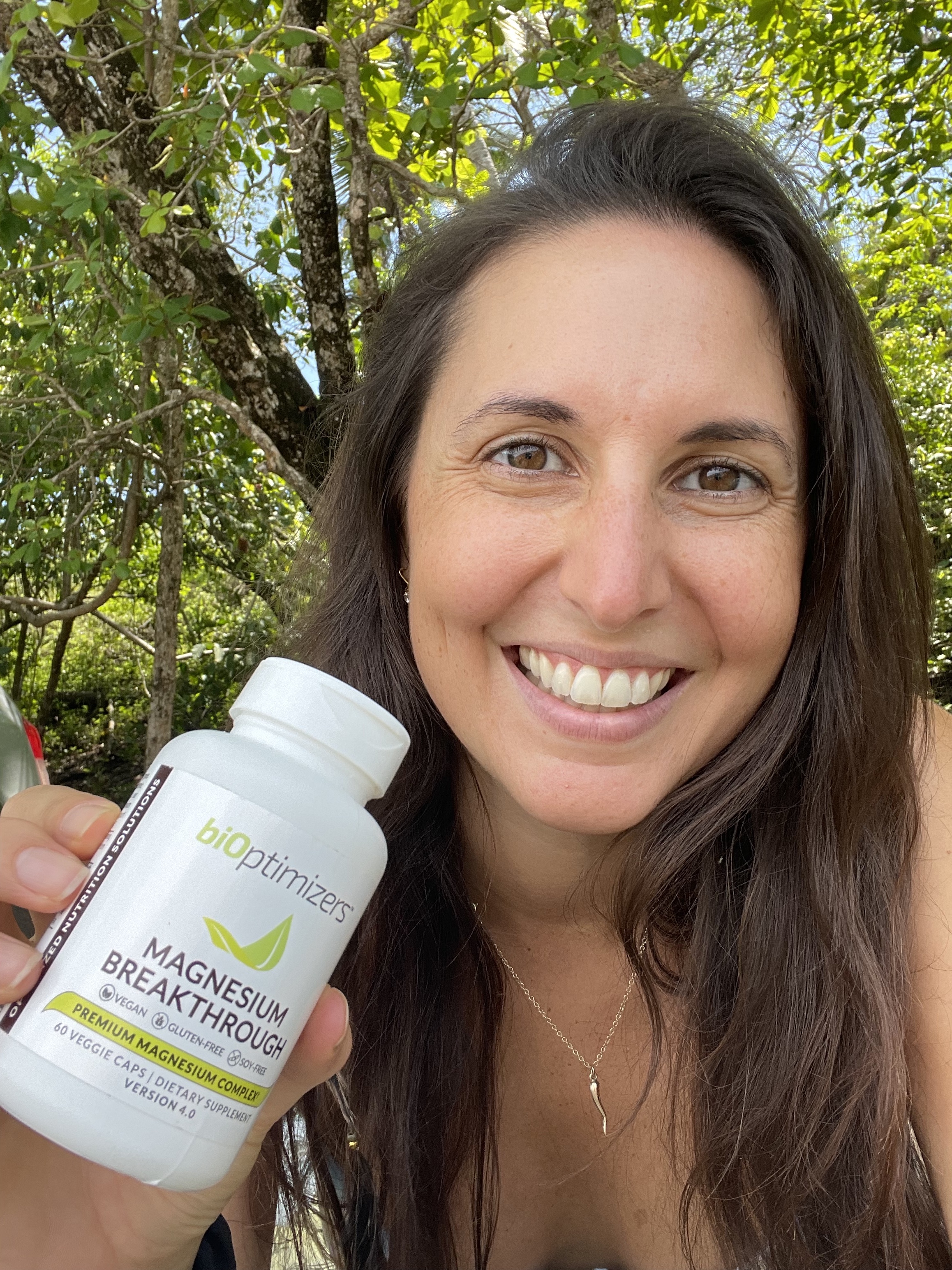 Selina R.
I take Magnesium Breakthrough with me everywhere. I take it daily for maintenance and it's the first thing I reach for if I get a headache or have muscle soreness, it really takes the edge off!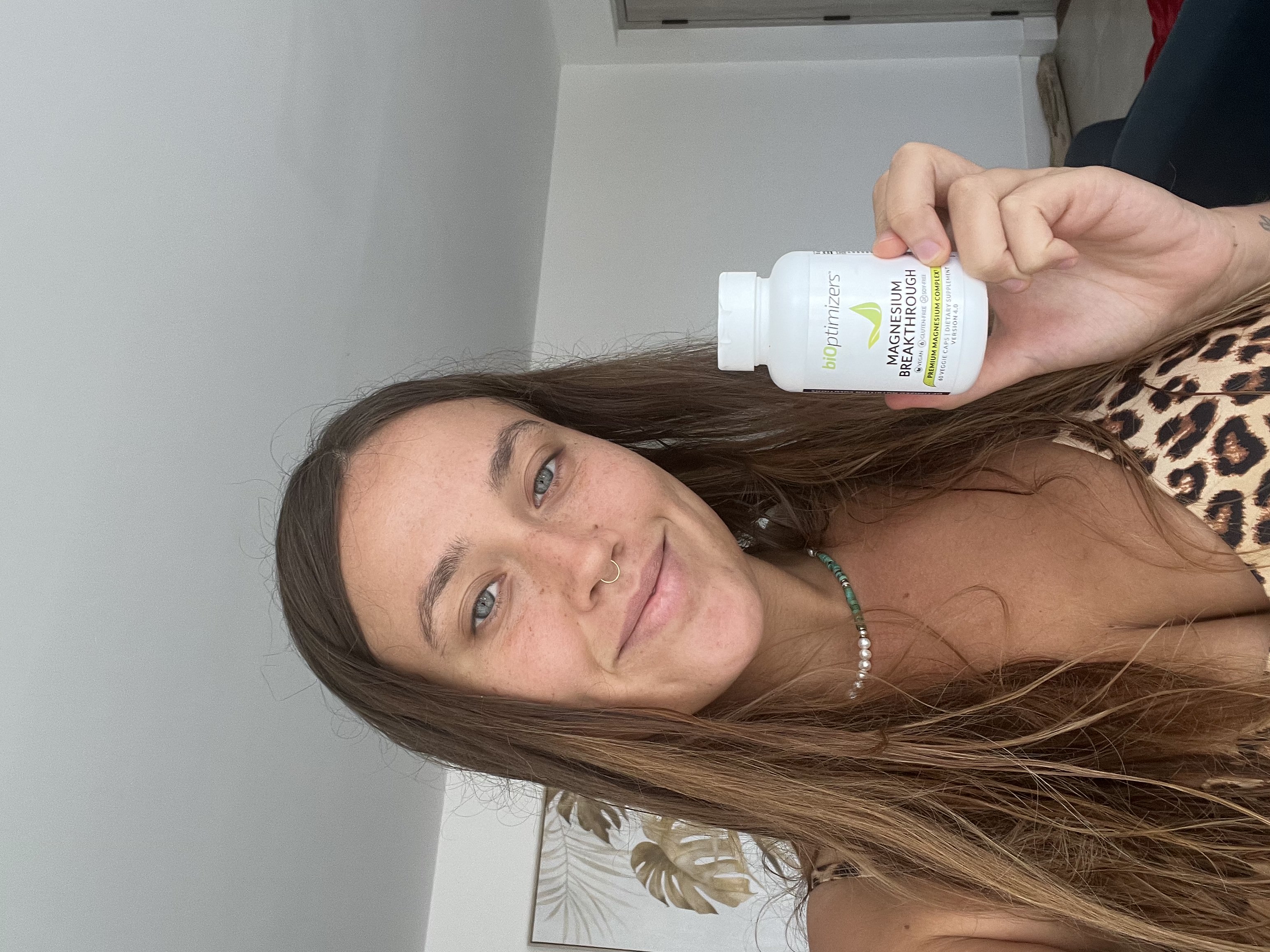 Emma M.
I didn't truly understand how important Magnesium was for my body and overall health until I started taking Magnesium Breakthrough. I sleep better, have higher energy levels, and feel filled with vitality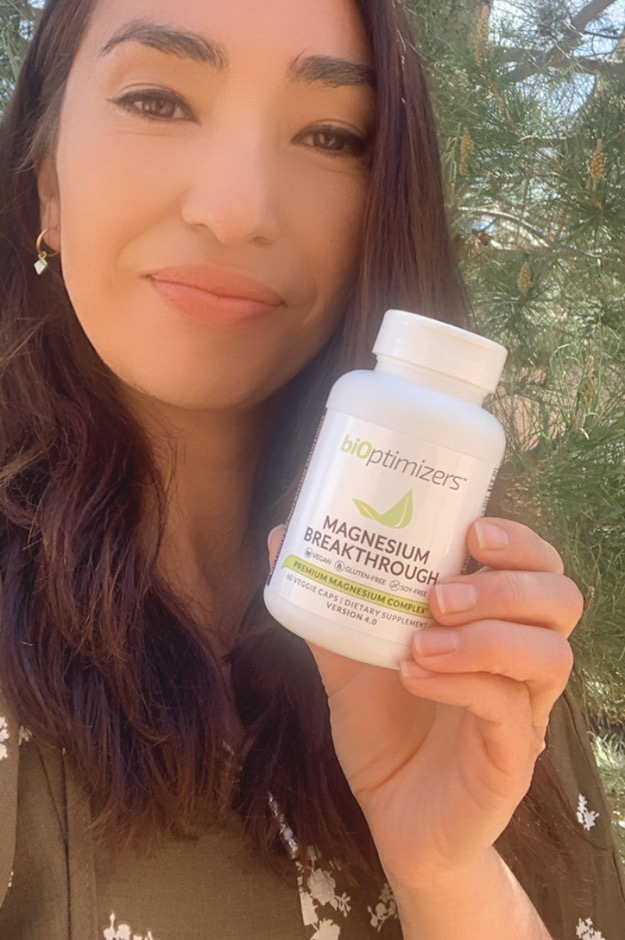 Amanda C.
I love Magnesium Breakthrough and will not use another brand as this is the only one that contains every type of magnesium needed for optimal health. I sleep better and it has helped me immensely to increase good gut bacteria. I also feel better overall, despite having been detoxing mold and parasites with a practitioner.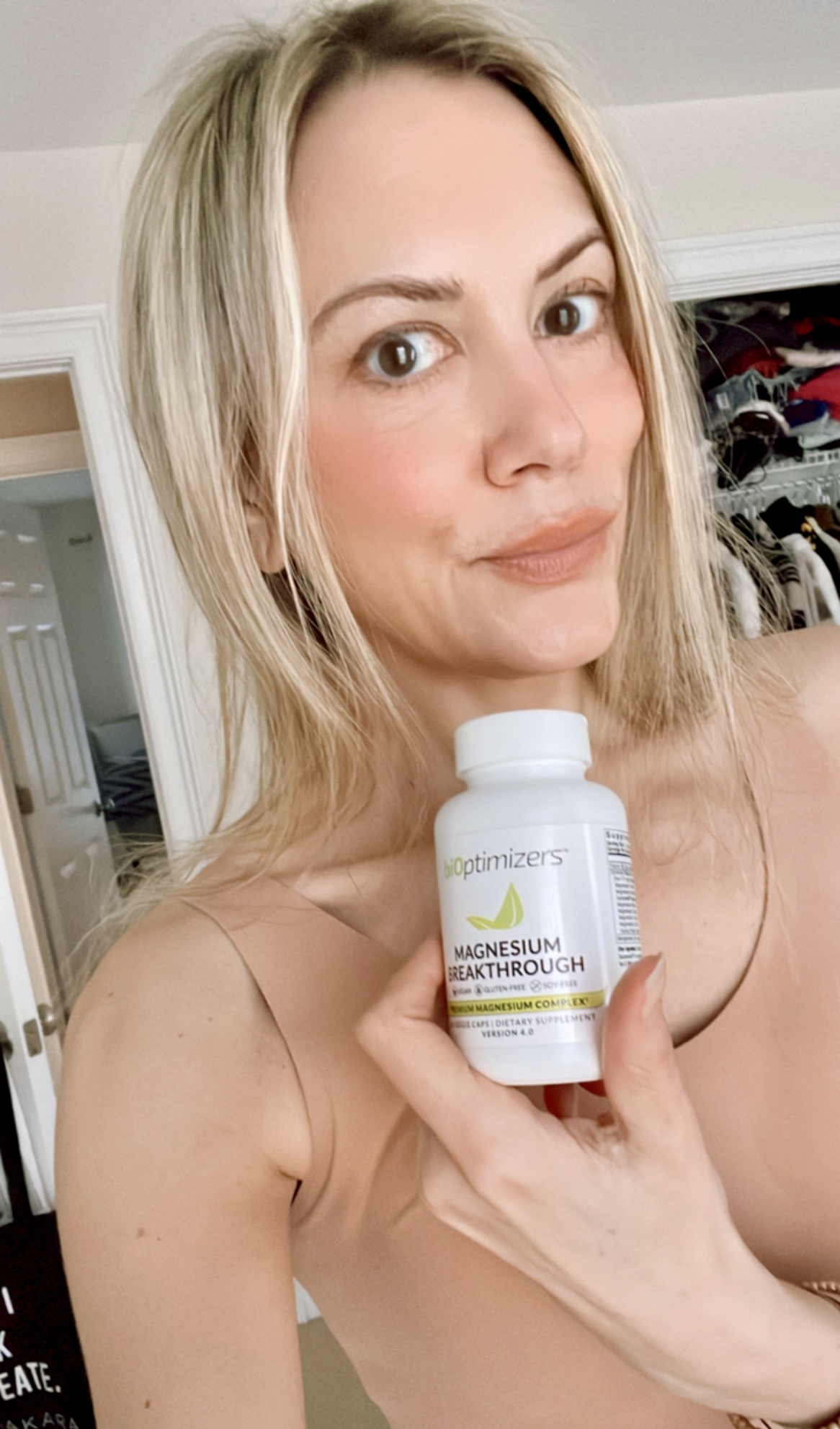 Heather W.
I LOVE Magnesium Breakthrough bc it is the icing on the cake of my bedtime routine! It helps me relax and then have a full night of sound sleep. Definitely my favorite product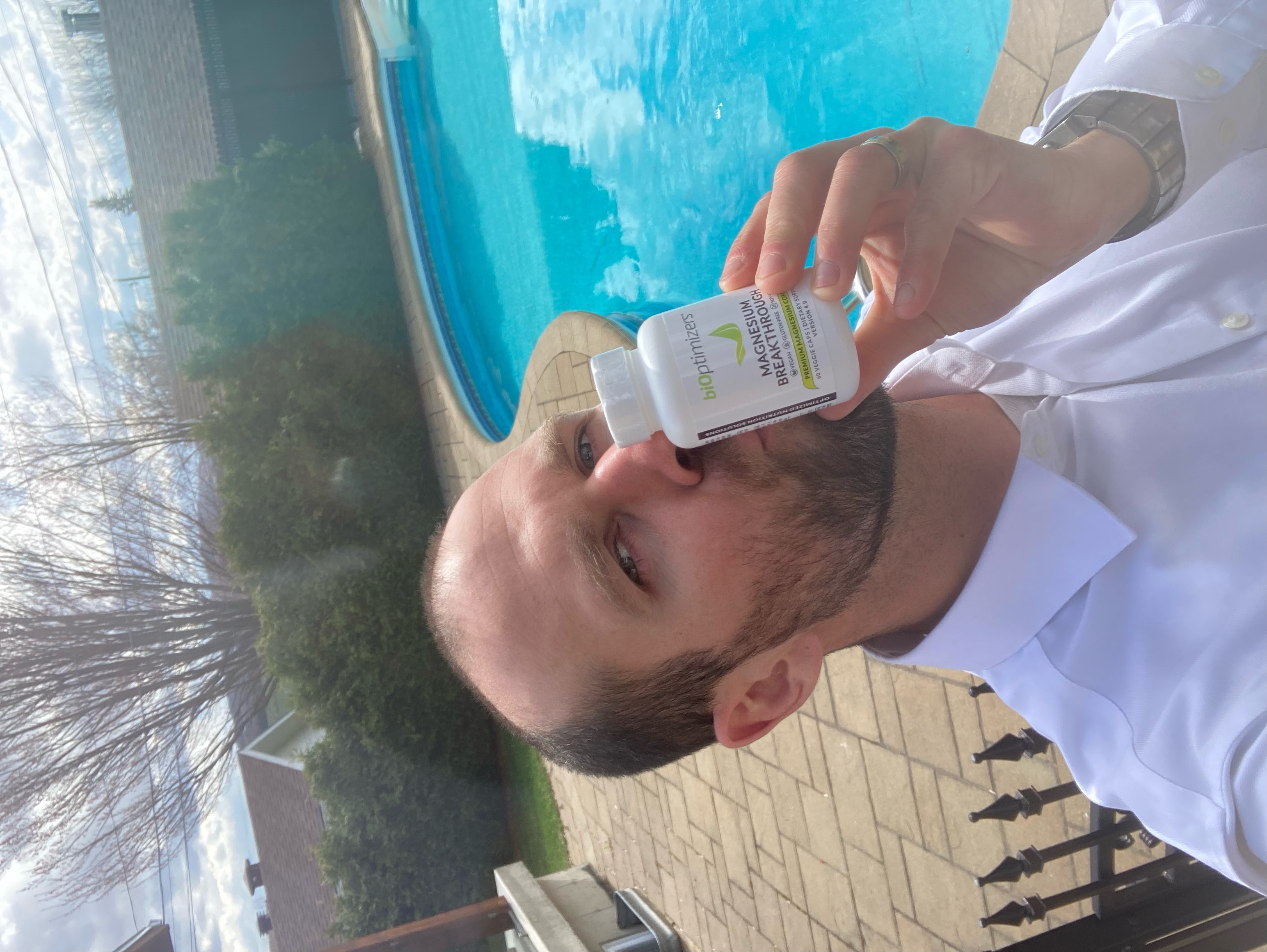 Bernard B.
I love this product. It works well to relax and calm my nervous system. or I love that I'm covering my bases with this magnesium blends. I use it daily.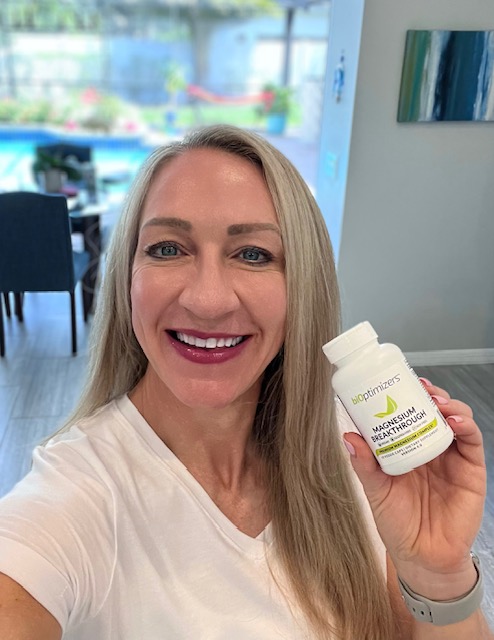 Jennifer J.
I have personally taken a magnesium supplement for years and recommend my clients to as well since it is such an important mineral and is responsible for hundreds of functions in the body. However, I always struggled to find a reputable magnesium supplement because most were only one type of magnesium and were synthetic. When I found Magnesium Breakthrough and saw that it contains all 7 strands of magnesium it I was sold and now I won't go a day without. It has made a huge difference in my life and the lives of my clients as well. Thank you biOptimizers!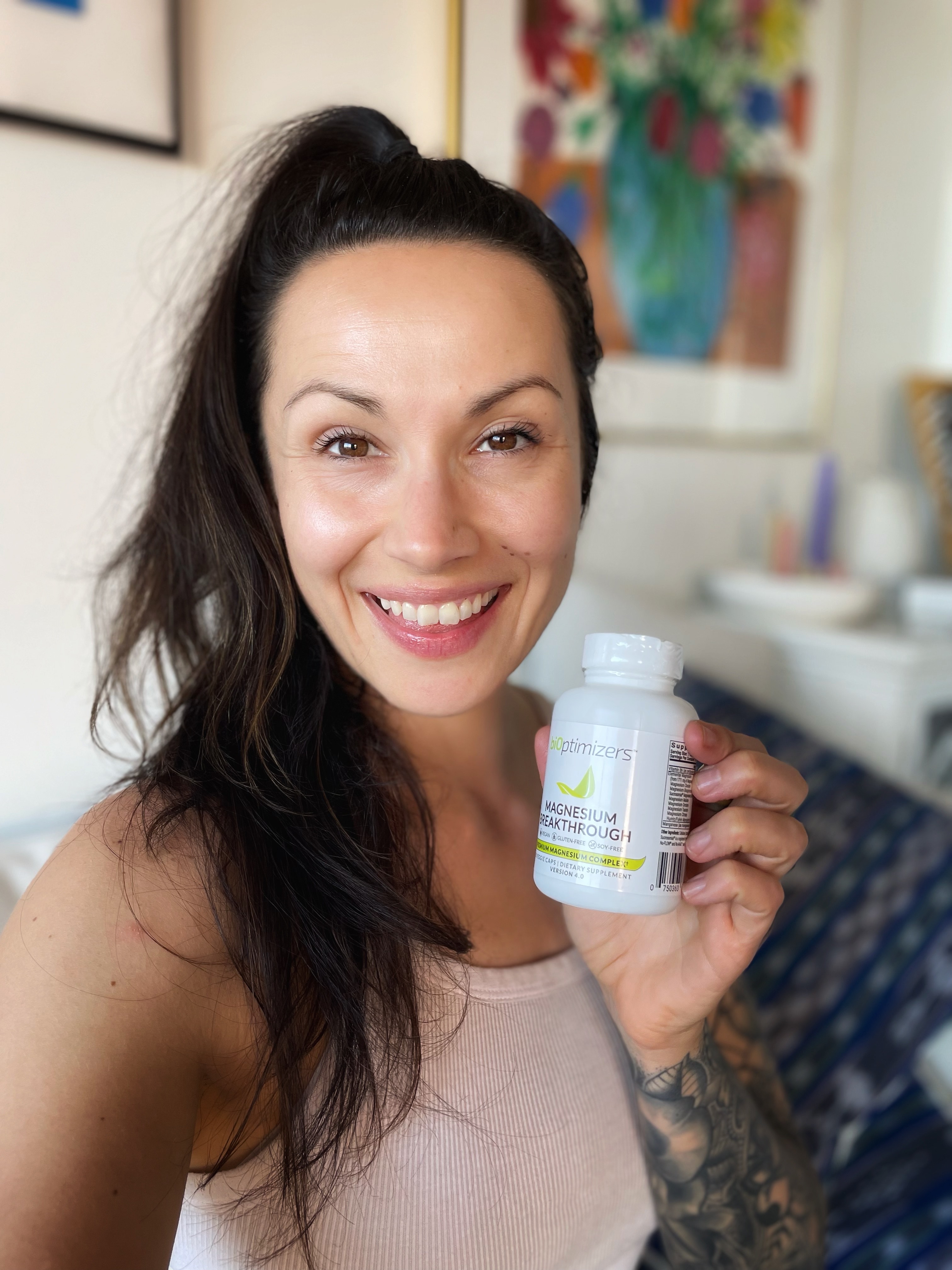 Kyla G
I really love and trust Magnesium Breakthrough for many reasons, but to name a few I really appreciate the way magnesium breakthrough supports my muscles in terms of my workout recovery and strength. I also appreciate how it supports my sleep and my mood and energy upon wake up. Even if I've had less than desired sleep hours.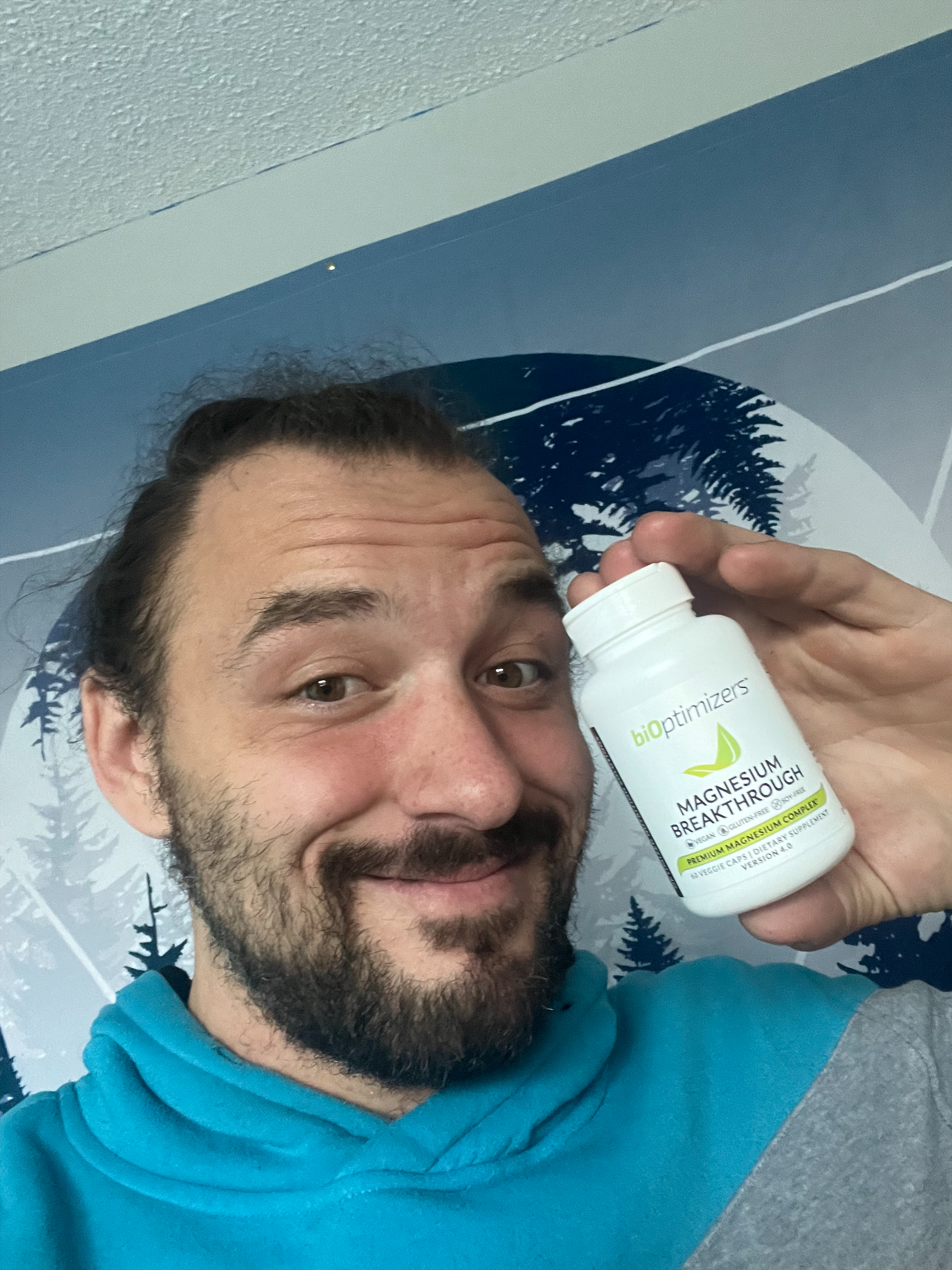 Jefferie K.
I really love and trust Magnesium Breakthrough for many reasons, but to name a few I really appreciate the way magnesium breakthrough supports my muscles in terms of my workout recovery and strength. I also appreciate how it supports my sleep and my mood and energy upon wake up. Even if I've had less than desired sleep hours.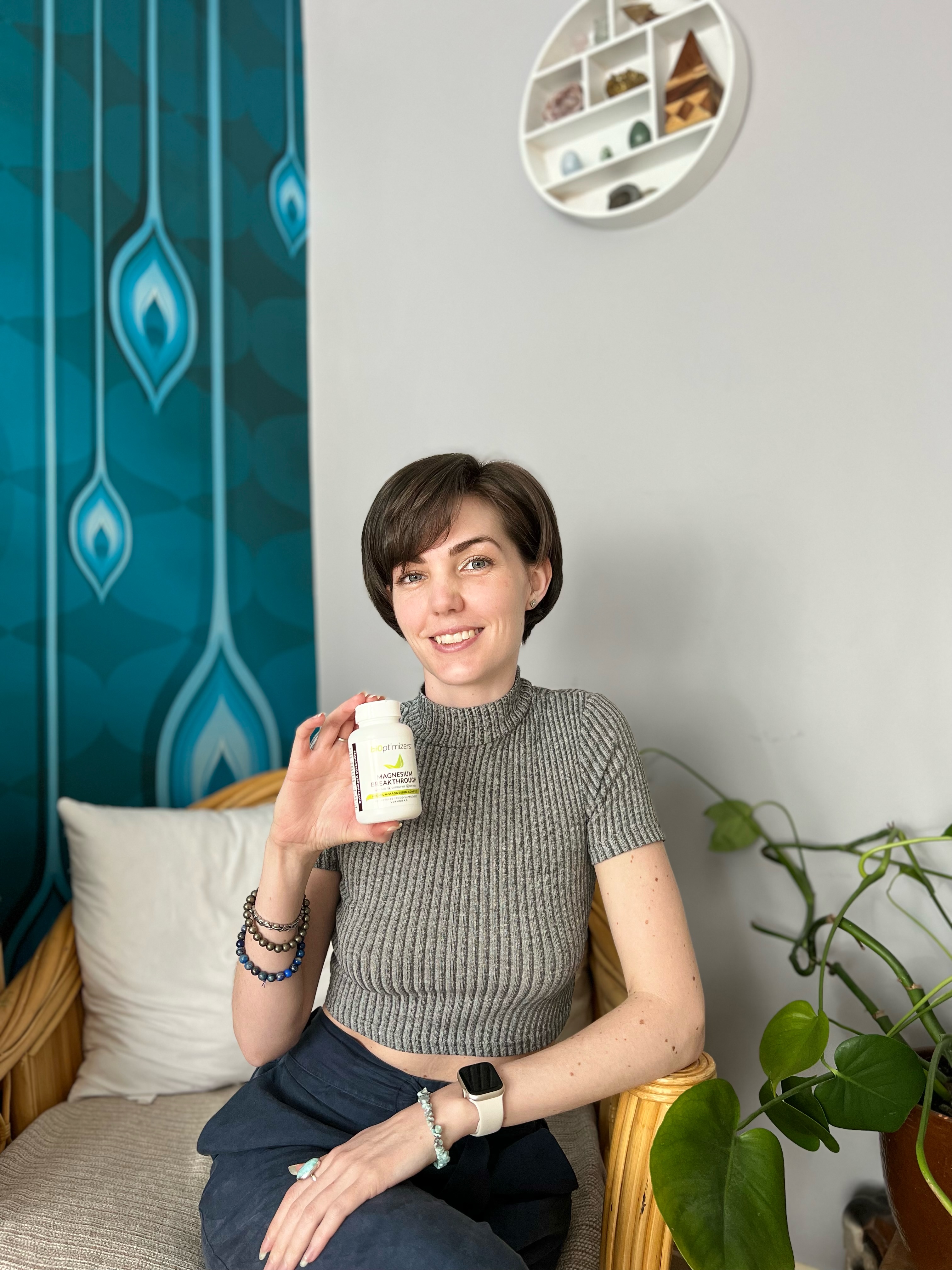 Zahirah E.
Since using magnesium breakthrough I have definitely felt I'm getting much better quality sleep, which has been an absolute godsend for me whilst breastfeeding my baby. This time round I've had no sleep deprivation and no mood swings. I take 2 capsules with my evening meal and by 7.30pm I'm relaxed and ready for bed. I've given these to my family members and they've also noticed the difference.